Overambitious plans make for half-baked dinners. As a kid in the kitchen, I plotted baroque feasts that required hours of labor. Nearly 20 now, I finally understand economy of effort. Last Thursday, I avoided culinary disaster by accepting simplicity as the solution to an unapproachable recipe.
Lazy and uninspired, I decided to scrap the savory corn pudding. Originally, I wanted to complicate simple corn on the cob, transmuting the backyard favorite into an elaborate monstrosity worthy of yet another reality t.v. cooking contest. Soft, spicy, and definitively salty, a savory corn pudding would demonstrate my creativity while nodding to tradition; after all, corn pudding remains a traditional side to summer meats in the South. On a Thursday night, however, I lacked the time and energy to collect and prepare a hulking 20 ingredient recipe, let alone set-up a makeshift bain-marie, or water bath. Stacking pans filled with near boiling water in an oven while tending to a suggestively jiggling sheet of corn mess is not my idea of a relaxing evening.
So I took a serious shortcut. I didn't make a pudding. I didn't even husk the corn. I just threw the cobs into the oven, shut the door, and returned to watching the evening parade in front of my cluttered windows. Soon, the enchanting scent of browning corn husks filled the kitchen, sweet and musky like fresh mown hay. This dish denies the very nature of recipe. Husk-on corn is an instruction: put the corn in a hot oven, with the husks on, and let them brown and become beautiful.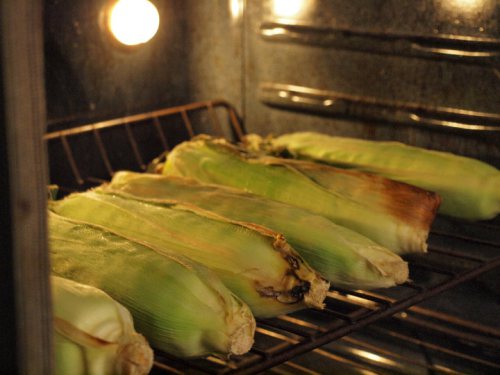 After months of relentless heat, summer continues unabated in St. Louis. With dreams of balmy Septembers lingering in my memory, this humidity strangles reality, a thick blanket of invisible smoke settling over the town. In air conditioned interiors, mechanically sequestered from the elements, we build new fantasies from normal summer foods. A few decent corn cobs evoke a more temperate life on the Mississippi, reproducing idyllic George Caleb Bingham scenes like a magic lantern casting images on canvas.
To accompany the corn, I prepared a basil honey butter. Mincing purple basil from my herb garden and whisking with basswood honey from New York and a thick hunk of butter, I concocted a glossy sauce that, when drizzled over the still hot husks, melted into elusive perfume.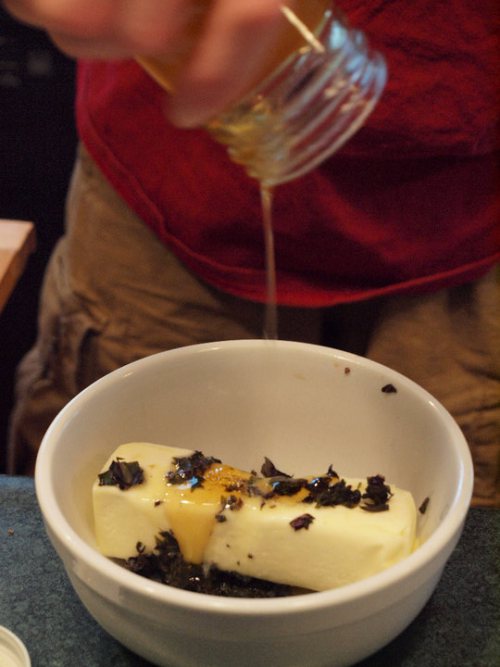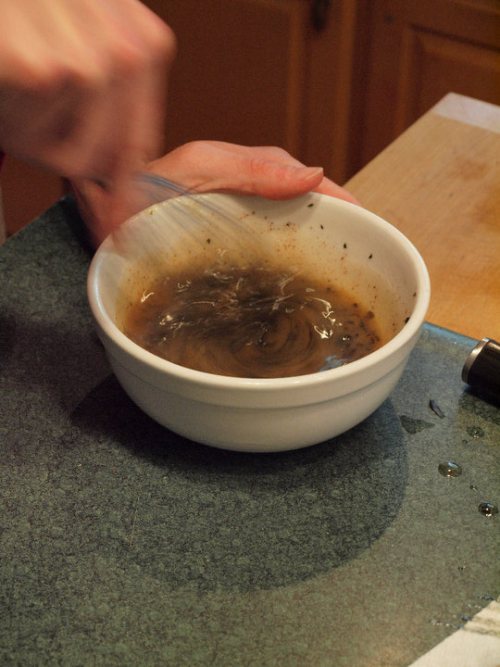 A roasted veal loin, while coated with a fragrant layer of supple fat, seemed faded next to the phosphorescent corn. And wilted arugula, springy and bitter, sung faint counterpoint on the plate. But this supposed failure was not their fault. The corn—a supernova against cardboard cutout stars.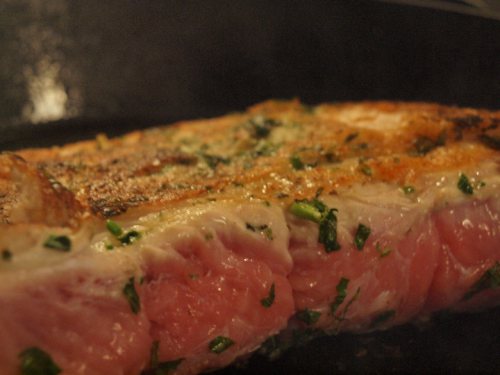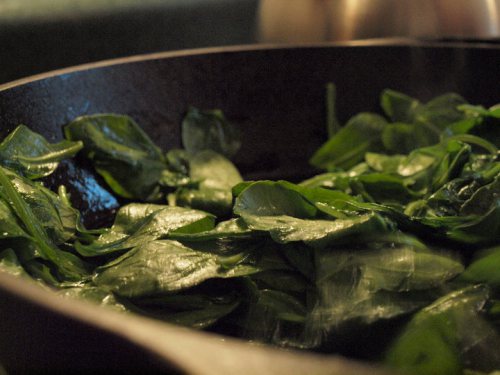 An Instruction for Husk-On Corn with Basil Honey Butter (that even a lazy college student could follow)
Put corn in a 350 degree oven with the husks on, bake until browned and fragrant. Mix softened butter, minced basil, honey, chili powder, and salt with a whisk until a homogeneous liquid. Peel back the husks and drizzle the butter on top and eat with gusto.
Roast Veal Loin
Rub a veal loin with basil, salt, and pepper. Sear in a hot skillet on all sides and then finish in a 350 degree oven until medium rare.
Wilted Arugula
Sauté 20 ounces arugula (in batches), olive oil, and salt in a skillet over medium heat until the arugula wilts.