Zach Bell, Yale University
When the dining halls at Yale serve chicken tenders, everyone smiles a little bit brighter. Eyes shine, brimming with tears as the YDN reports that yes, it is indeed "Chicken Tenders Day." With chicken themed stories landing on the front page, hand breaded tenders have transcended their fleshy prisons into myth, manna from above. Students have even created a website notifying inquiring students about the dining halls' tender supply.
Despite Yale's deified tenders, I wondered whether there was a whole world of chicken yet to be explored. "Blasphemy!" they told me. "You'll never get out of this town." Yet, I had to try. On my longer runs I enter Hamden, a town north of New Haven. I run past schools, hardware stores, and kids on bicycles. I glance briefly at road food establishments like Glenwood, wishing I could eat a lobster roll and run six miles back to Yale with no gastrointestinal distress.
Lack of mobility has stifled my exploration of Connecticut, restraining me to a three mile walkable radius. Sure, many students have bikes but lock them up in the icy winter months. A few take buses or have cars. Options do exist for the restless Yale student, but in the end classes and commitments weigh down almost all traveling dreams. With each passing semester I grow more aware of the Yale bubble. Realistically, with our busy lives, we cannot afford to take the time to explore. Yet, this conflict between time constraints and wanderlust means that I am constantly chomping at the bit for an opportunity to venture out. One such chance arrived the day before spring break; a friend temporarily had possession of a car.
I rifled through my memory, tracing my running routes. I had always wondered about a place called Griff's Chicken Shack, a little less than eight miles out from Yale. Griff's is not actually a shack, it is more like a generic diner in a strip mall. Much closer to Quinnipiac University than Yale, I hoped to see how Quinnipiac's chicken compared to Yale Dining's.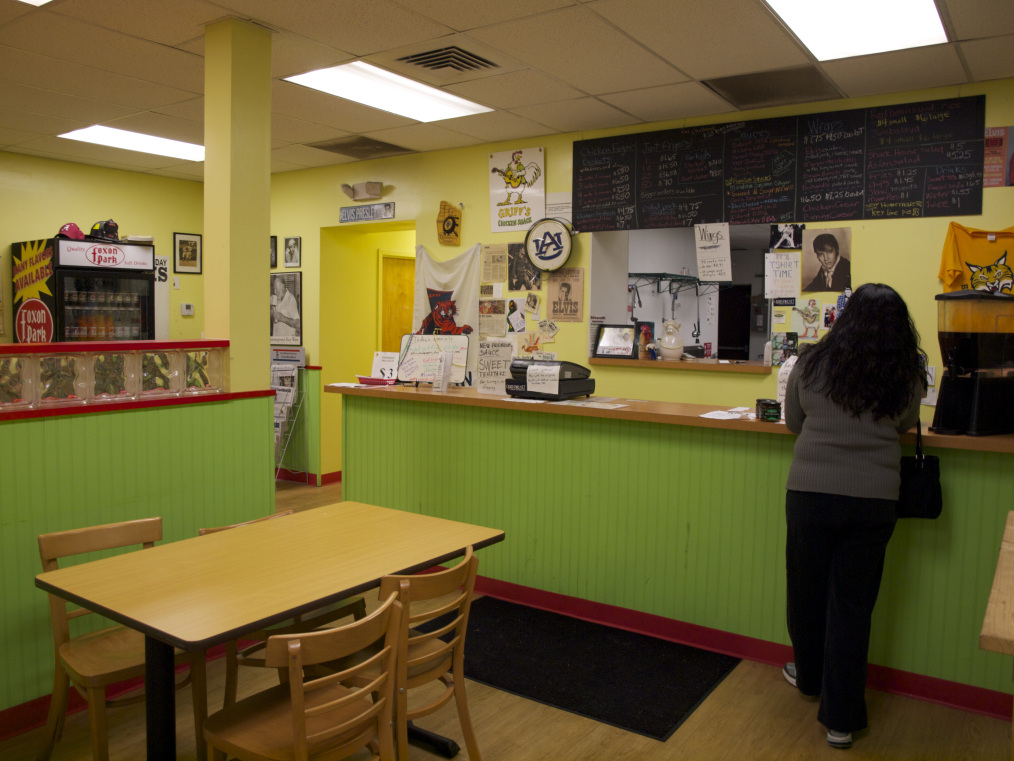 Griff's Chicken Shack was quiet on a Thursday night, only one or two other tables were filled. We ordered a five finger basket (which comes with fries, coleslaw, and two sauces) and a large side of red beans and rice. I was unimpressed with the slaw, which was awfully bland. The red beans and rice finished only slightly above the slaw, too goopy for my taste. Honestly, looking back I can only remember the chicken. That was some memorable chicken. Thinly fried skin shattered at the slightest touch, fragile and spicy. The chicken was savory and juicy, drunk under the influence of honey mustard and sweet teriyaki sauces (two of their twelve choices). Don't get me wrong, Yale Dining makes a half-decent chicken tender. Even so, after having two and a half of Griff's, the dining hall's version seems downright desiccated wearing greasy breading like a lead jumpsuit.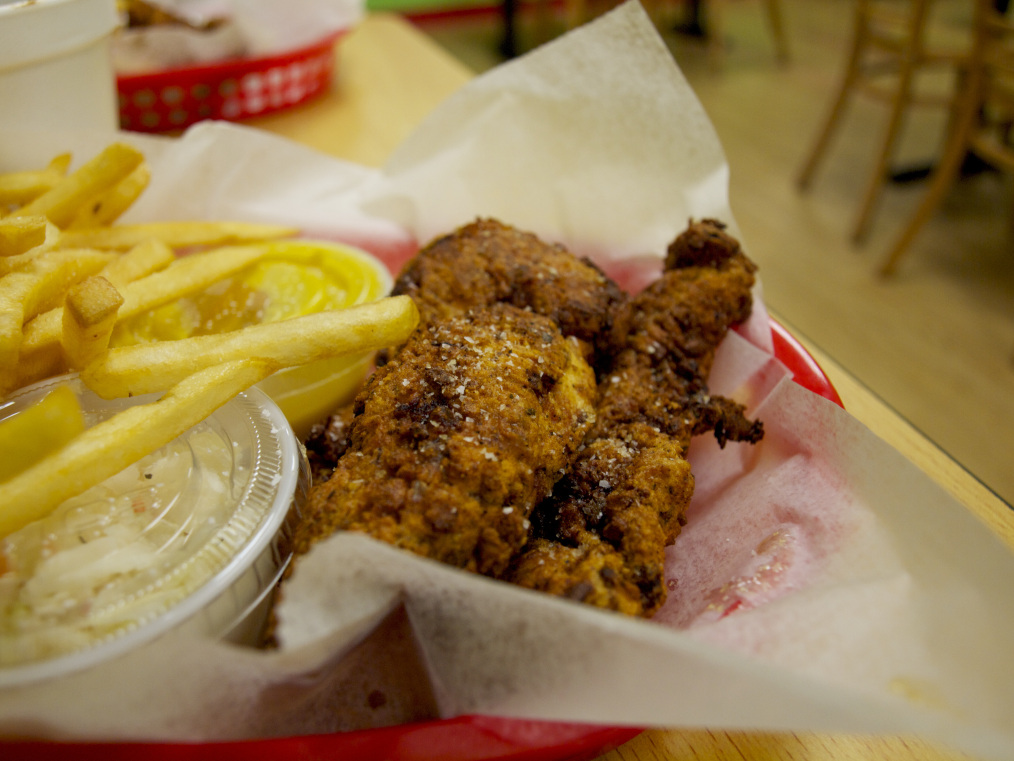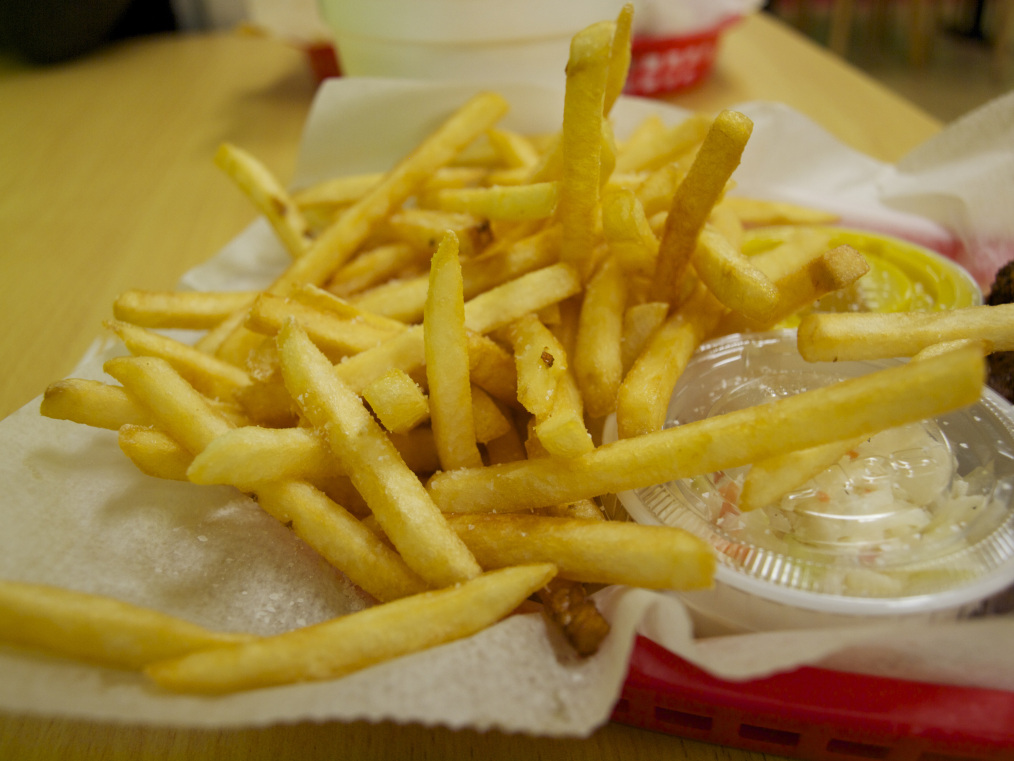 As much as we deride Quinnipiac's Saturday night Toad's contingent for their debauchery, they do have access to better restaurants on the cheap. Yalies will quickly come to the defense of New Haven, citing Mamoun's, the Ay! Arepa cart, and Gourmet Heaven's egg and cheese sandwich. These examples only prove the point that we have few options for good off-campus food that won't create budgetary strain. In reality, few go to restaurants outside the bubble without a car. I know that for my own mental health this needs to change; I can't wait for the dim light of hand breaded chicken tenders at the end of Yale Dining's tunnel of mediocrity. I will gladly become a gastronomical ex-pat to engage with a food culture that does not celebrate the restrictive status quo. Maybe next time the dining halls have chicken tenders I'll go out to Quinnipiac territory, to Griff's, if they'll have me.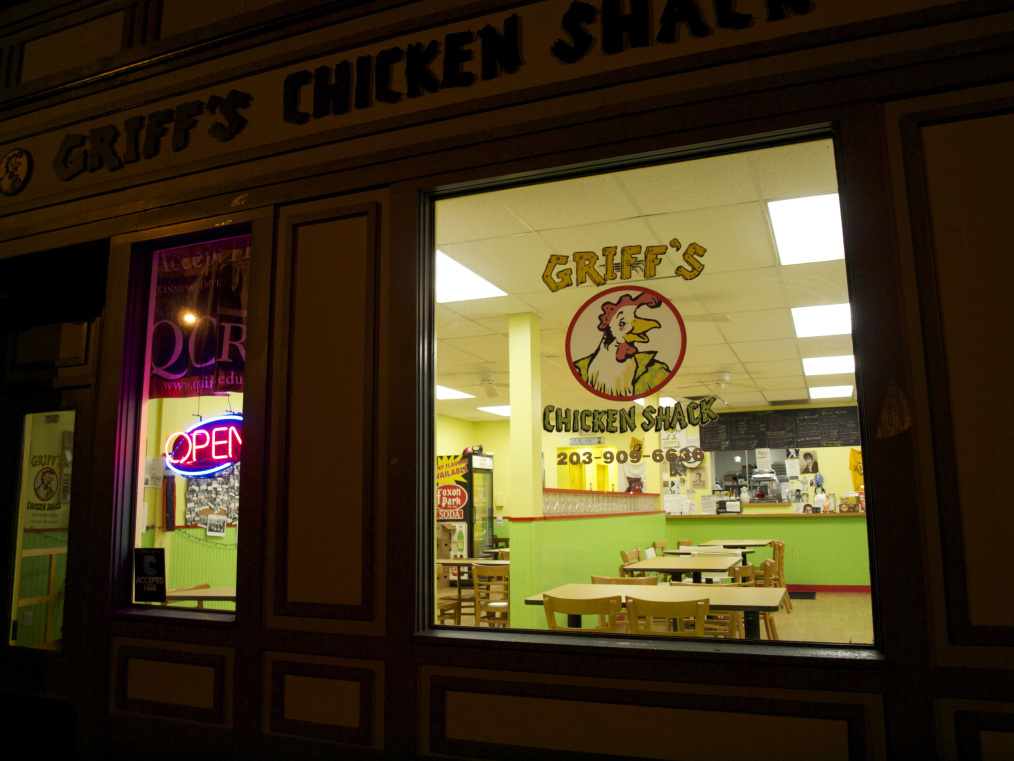 3000 WHITNEY AVENUE IN HAMDEN
(203) 909-6636