At Annisa, Columbia graduate Anita Lo serves internationally inspired food—from Japan to France—to a hip West Village crowd. After a devastating fire in 2009, Annisa reopened in April 2010 to critical acclaim. Awarded one star in the latest New York Michelin Guide, Annisa continues to dazzle foodies and their tolerant friends alike with playfully sophisticated dishes—seared foie gras with soup dumplings, pan roasted chicken with white truffle and pig feet, and miso marinated sable top Chef Lo's greatest hits list. I asked Lo five (ish) quick questions and got five (ish) quick answers.
Bang a gong, we are on:
1.    What did you major in at Columbia? French
2.    What made you decide to enter the culinary arts after graduation? What advice would you have for students looking to pursue similar paths after graduation? I was food obsessed, and I thought I could keep up my French by working in French restaurants.  Intern at a restaurant to make sure this path is for you before spending the money on cooking school.
3.    Has your experience at Columbia impacted your food? If so, how? My food is multicultural.  And literary theory has helped me to see dishes as texts…
4.    What were your favorite places to eat around Columbia when you were a student? La Rosita…and there used to be several Ethiopian restaurants up there which I don't think exist anymore
5.    Do you think the New York food scene has become more accessible to students with the advent of trends like stoner food, food trucks, and local/sustainable food? This seems like three separate questions.  no, yes and maybe.  The student population is as diverse as the general population–"stoner" food won't necessarily appeal to all students and just because someone has called it that doesn't make it more accessible.  Food trucks certainly bring more affordable options to the streets, and access to local/sustainable food has always been an issue for people with lower incomes, although this is getting better.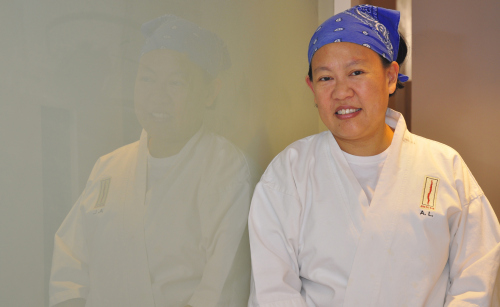 *quizzing done via email