Zach B., Yale University
Billing itself as "Cuban cuisine and more," Soul de Cuba Café has a tall order to fill. In its name, the restaurant claims to embody the soul of Cuba. I had to find out if the food backs up the name.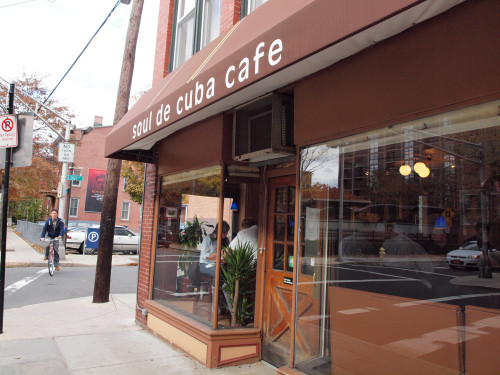 With only around ten tables, Soul de Cuba is a small restaurant, an intimate space, pulsing with the soft background of spanish pop music. I first order the media noche sandwich (eight dollars): marinated pork with onions, swiss cheese and pickles on sweet bread with mayonnaise. On the first bite the media noche explodes with flavor. The sweet bread complements the salty pork and the pickles add another layer of tang and crunch. As I move on the second half of the sandwich though, I begin to notice the sogginess of the bread. Even the thick slices of sweet bread cannot handle the overly generous amount of mayo soaking into it; essentially the bottom half of the sandwich falls apart in my hands, a globular mess. A sticky mess with great taste, but a mess all the same.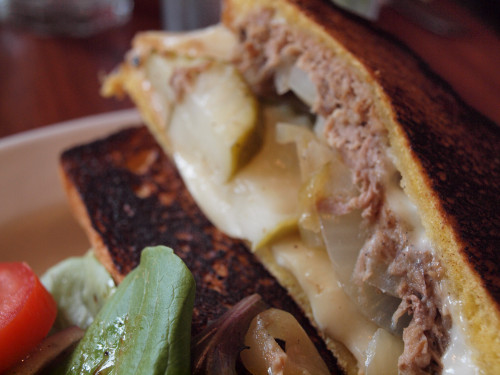 Each sandwich comes with a side salad on the same plate, dressed with a vinaigrette. The salad is fairly ordinary juxtaposed with the meaty sandwich. In fact, the salad is wholly unnecessary, even distracting, as the leftover dressing comingles slightly with the bottom piece of sandwich bread.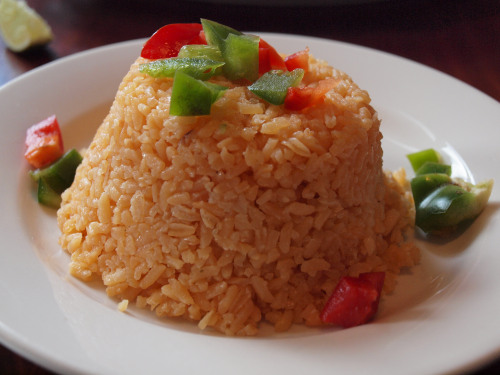 On the second visit to Soul de Cuba, I decide to go all out. I order the Soul Cubano sandwich for 13 dollars. I wondered what could make a simple sandwich worth thirteen bucks. The first taste answered my question. Where the media noche suffered from too much mayo and damp bread as a result, the Soul Cubano's garlic aioli stays within its bounds failing to penetrate the crunchy Cuban bread. With ham and pork layered together with cheese and pickles, the Soul Cubano presents a far superior innovation on the media noche. The ham gives it an extra saltiness and the garlic aioli accents the juicy marinated pork instead of overpowering it. The crispy bread pulls the whole meal together. The beautifully crusty outer layer mirrors the crunch of the pickles and brings the Soul Cubano to a texturally satisfying conclusion. Again, the salad is mediocre, but I really could not care less about it next to a sandwich like the Soul Cubano.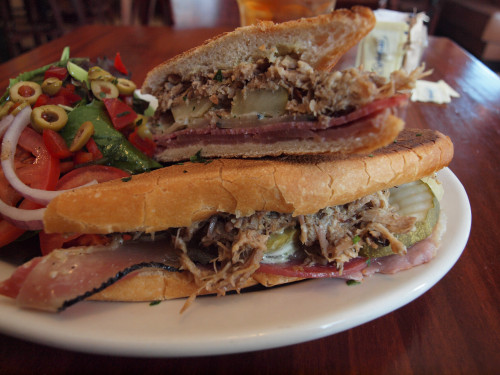 Although the media noche satisfied my need for sustenance, the Soul Cubano satisfied my soul. This sandwich is the beating heart of a small restaurant. For lunch at least, the food backs up the original claim; Soul de Cuba café has soul, and it is served on warm Cuban bread.
Soul de Cuba Cafe
283 Crown St
New Haven, CT