Jonathan May, Dartmouth College
Having learned of my passion for food, my new friend asked for my thoughts on the best restaurants in New York City, where I reside. At the time, I was unable to give a definite answer, and my friend was baffled by my inability to do so. As a college student, I am a foodie on a limited budget. I am not fortunate enough to have the kind of wealth that allows me to experience world-renowned establishments like those in Columbus Circle. Without having tried enough restaurants, expensive or affordable, I was uncomfortable giving a hardly thorough opinion that ought to represent my vision and taste. However, I do believe that not all good food is expensive. I know for a fact that there exist hidden gems that offer superior flavor, creativity, effort and sincerity at affordable prices. It is discovering these establishments and sharing them with my friends and audience that continually drives my passion for food writing.
One such restaurant is Happy Beef Noodles, upon which I stumbled on a lazy workday while looking to do no more than filling my growling stomach. Happy Beef Noodles, however, satisfied not only my longing for an affordable meal, but also my long search for the perfect fried calamari.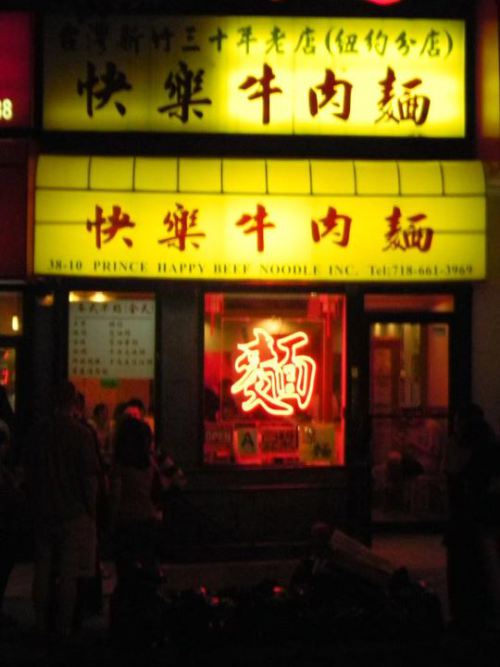 The restaurant serves a generous portion of the fried calamari as a starter at the affordable price of $5.50. The batter formed a light, airy yet crumbly coating on the adequately sized squid, which you could finish in one ginormous or two small bites. The squid had some character, meaning it was neither too squishy nor too chewy. This simple, yet spectacular dish ended with just the perfect touch as the chef mixed in fresh basil leaves with the fried calamari, empowering the calamari with a hint of its enticing aroma and absorbing any excessive oil. Happy Beef Noodles is truly a marvelous gem discovered in a most unsuspecting neighborhood as it made a simple dish, which many other restaurants have overlooked and failed to master, sinfully delicious, with its painstaking attention to technique, detail and creativity.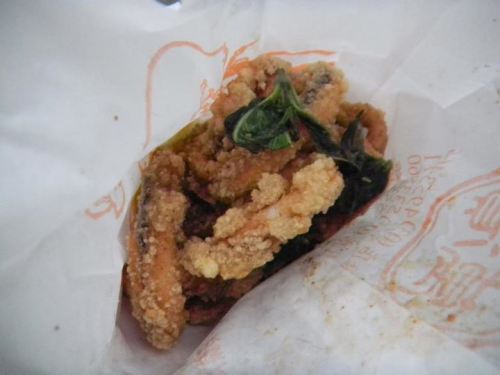 Happy Beef Noodles
38-10 Prince St, Flushing, NY 11354