Zach Bell, Yale University
When my Dad requested a buttermilk pie, I was immediately skeptical. Buttermilk, a fermented version of cow milk, is thicker because the acid content (which also gives it a sour taste) denatures, or unravels the milk proteins (mostly casein). I used cultured buttermilk, made with lactic acid bacteria, for more thickness. For a smoother texture, I creamed the butter and mixed in the sugar.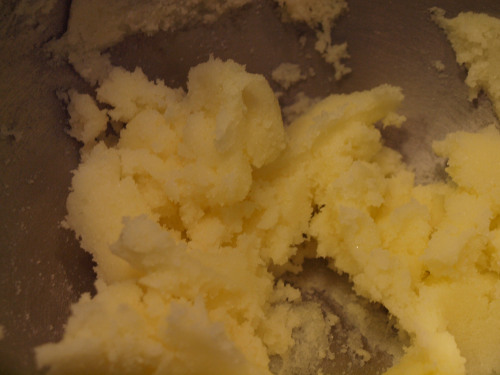 With the addition of egg yolks and flour…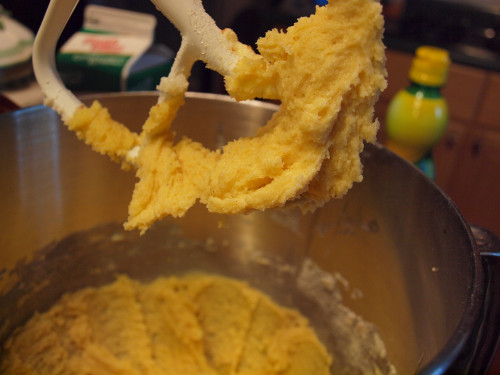 Adding the buttermilk. The mixture took on a semi-curdled appearance, but poured easily.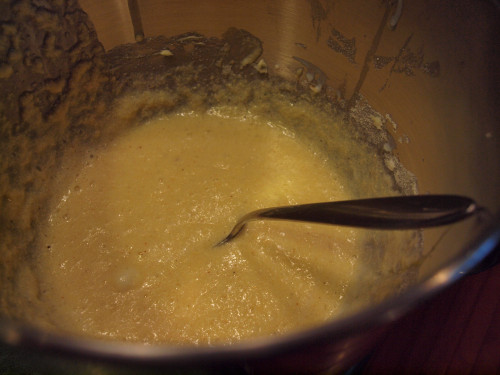 I whipped the egg whites from the yolks I added earlier, and then combined them with the buttermilk mixture. The whipping gave a lighter texture to the filling.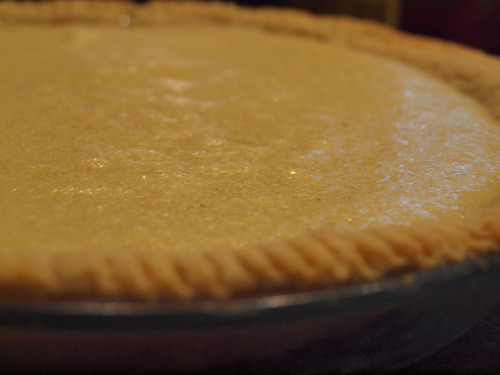 I partially pre-baked the shell and then baked the filling in the crust. The texture was perfect, but alas, only my Dad really liked the flavor. Richly tangy, buttermilk pie requires a different kind of consumer than myself. Then again, I am not a big fan of especially sour yogurt either. With a sourness that lingered in my mouth, I did not go back for a second piece. My Dad didn't mind my aversion though, all the more for him!